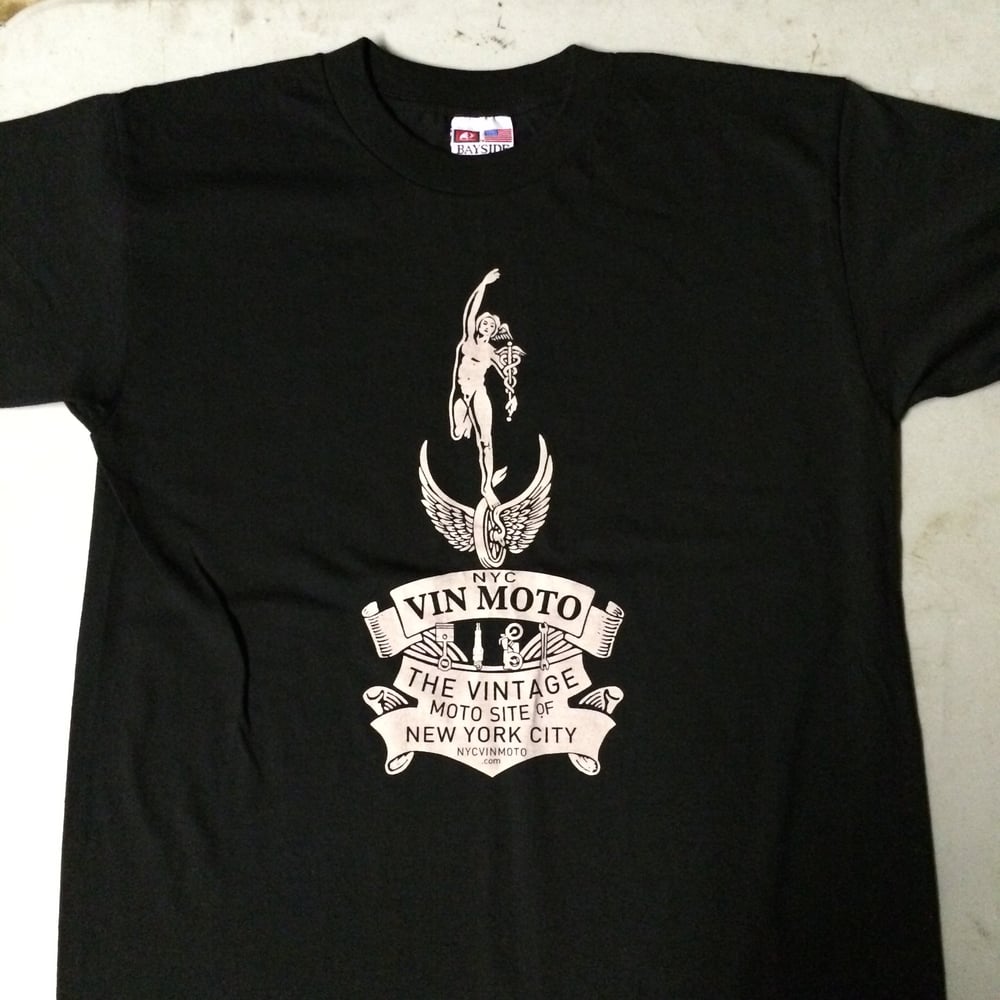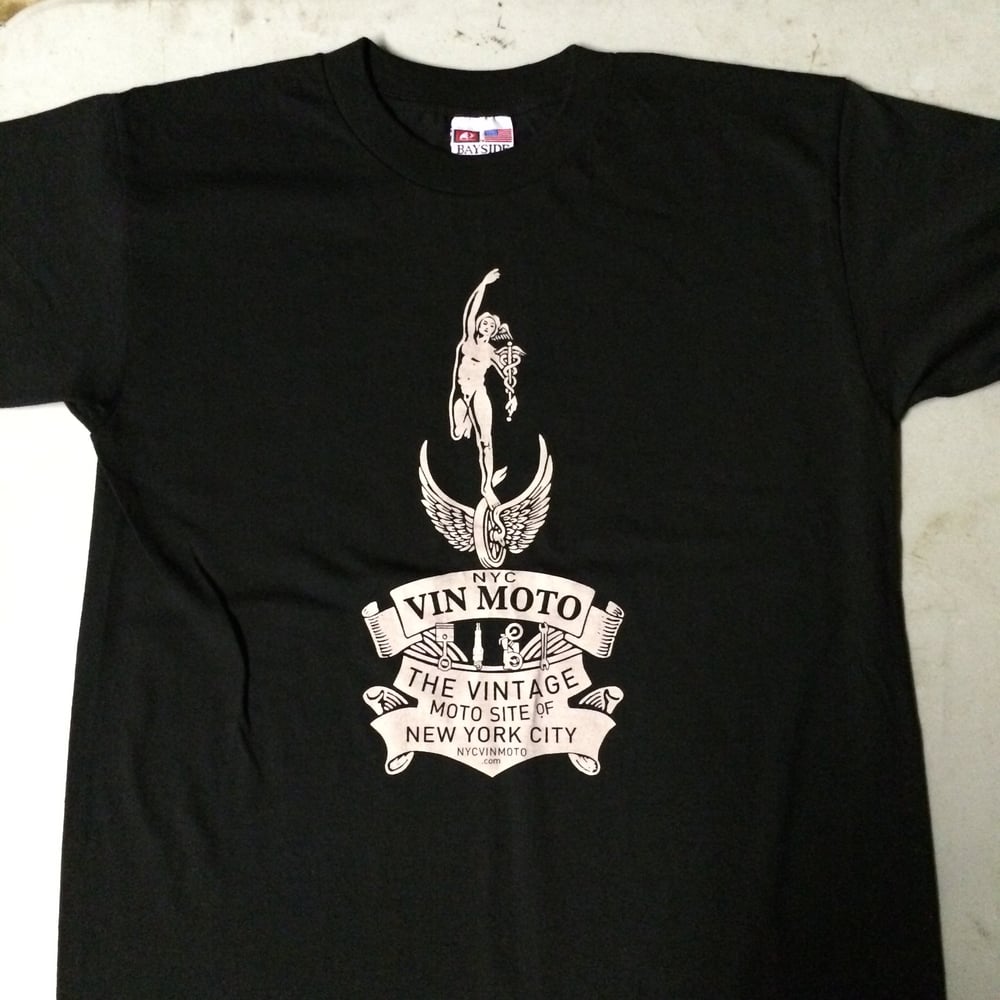 2016 NYCvinMoto *10th* Anniversary T-shirt
$20.00 / Sold Out
To celebrate NYCvinMoto's 10th year we're stoked to re-issue the very first T from 2006. The original Vincent inspired logo discharge (etched INTO fabric not ON it) printed black t's.
You know we believe in supporting our peers and the local people doing amazing things, so we put our money where our mouth is. Printed on USA made T's here in Brooklyn, New York by our friends at Pete's Printshop.
This shirt was designed by Jen D, who did all the original VinMoto art, T's fliers and stickers. She's a good friend, a fellow rider and one of the best graphic artists around so we're excited to have her back in the fold! For the shirt itself? We take that made in USA T and have it discharge printed (image is literally bleached INTO the shirt rather than printed ON it) right here in Brooklyn, NY, so the print breaks in with the shirt, never fades, and no heavy ink to create that sweat zone. You still see folks rocking these 9 years later!
These shirts are the ones everyone has been busting my chops for all these years and I was just waiting for a special occasion… and this is it… Happy 10th birthday NYCvinMoto!